Since 2007, we have grown by creating new sectors that encompass each customer's need, making it unique and offering it ALL IN ONE PLACE.
Through our multidisciplinary team of 36 professionals, we are a company specialized in the areas of Investment, Real Estate, Agro Livestock, Construction, Landscaping, Design and Equipment, Marketing and Communication, Management and Private Auctions, which offer customer orientation, commitment , dedication and seriousness accompanying them throughout the process since its inception.
---
WE PRESENT THE 9 DEPARTMENTS OF HOLDING FORTUNA:
FORTUNA INVESTMENTS
FORTUNA AGRO-LIVESTOCK
FORTUNA REAL ESTATE
FORTUNA CONSTRUCTION
FORTUNA DESIGN & EQUIPMENT
FORTUNA LANDSCAPING
FORTUNA MARKETING & COMMUNICATION
FORTUNA MANAGEMENT
FORTUNA PRIVATE AUCTIONS
---
Today we can proudly say that the development and growth of all the departments of HOLDING FORTUNA has led us to form a committed group, aligned with a vision of growth and adaptation to market needs. Under our commitment to constant innovation, we bet on the global mega trend of Cryptocurrencies and offer YTC, a token that enters this explosive universe with great strength: the backing of the AiYellow Ecosystem, a business community composed of millions of members throughout the world. .
We are leaders in the development, creation, administration and commercialization of businesses and investments in Argentina and Paraguay
The department of FORTUNA AGRO LIVESTOCK, has bilateral agreements abroad to offer the investor the best opportunity and the highest profitability in the sector.
In this way, we get to know in depth, the needs, desires and expectations of our customers, with a well-defined concept: "We want to serve you throughout life".
---
CULTURE AND VALUES
Our way of working is intimately linked with the values ​​of our team. We constantly reinforce them and they are our best letter of introduction.
---
VISSION
To be recognized by investors as the Córdoba Company with the broadest portfolio of attractive, sustainable, innovative and profitable products and projects.
MISSION
Promote in a responsible manner the most varied developments in natural places to generate ustainable growth that provides social and economic possibilities in the places of action.
VALUES
Commitment:
We assume the responsibility to work and to achieve the goals and generate a business option tailored to each investor.
Honesty:
To shake hands with each business but also outside of them, being our premise "attend you throughout life.".
Trust:
We know that you not only deposit savings, but dreams, so we handle ourselves clearly and with well-stipulated rules.
Creativity:
We put the best of each one of us to offer productive and interesting projects. We present our portfolio in an agile and innovative way. We risk ourselves to grow.
Teamwork:
The relationship of the 9 departments is fluid and dynamic. We know the benefits of working interdisciplinarity and we put it into practice.
Continuous training:
We encourage the growth and training of our team of professionals as a whole and in a personal way to provide you with the best care and the best advice.
Coherence:
We are what we say and do. Our actions are destined to achieve our vision.
---
BUSINESS PHILOSOPHY
Ethics in business
Honesty, Integrity and Professional Seriousness
Legal protection in operations
Marketing plans appropriate to your property and need
Dynamism, agility, analysis power to adapt to customer needs
Real knowledge of the market situation
Work with passion and professionalism
Increasing objectives and goals
---
CENTRAL OFFICE
Our central office is located in VILLA GENERAL BELGRANO, "the enchanted place of the Valley". Visited by thousands of tourists at every time of the year, it is one of the fastest growing places in the Calamuchita Valley. Before the arrival of German, Swiss and Austrian immigrants in the mid-1900s with their styles of red roofs, their flowery streets and the particular use of wood and stone in their buildings managed to transform it into the "Central European pearl" of Córdoba.
And it is from there where HOLDING FORTUNA is born and grows constantly, with branches also in the cities of Buenos Aires and Rosario.
We are waiting for you!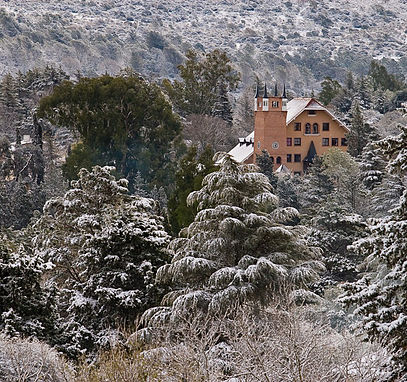 OUR OFFICES:
HOLDING FORTUNA ARGENTINA
Casa Central
Av. Manantiales 33, Local 20, Villa General Belgrano, Córdoba, Argentina
Buenos Aires
Av. Figueroa Alcorta 3351, Buenos Aires, Argentina
HOLDING FORTUNA PARAGUAY
Asunción
Mariscal Lopez 4120, Asunción, Paraguay